Ramada Gateway Orlando Hotel's Services
Hotel Orlando
We provide an array of services at the Ramada Gateway Orlando hotel to make your stay a unique experience where you can enjoy the best of our facilities and the close location to Walt Disney World®. At our hotel you can discover the Smokehouse Grill restaurant with a breakfast buffet service, as well as Deli and Andy's Pizza, a place that combines the 50's Rock'N'Roll era with pizzas and sandwiches.

We have two outdoor pools for you to relax around, perfect for some fun with your family, partner or friends. The hotel also provides room service, a bar, gym, video games room, basketball hoop, mini golf, business center, parking lot, 24-hour reception and much more!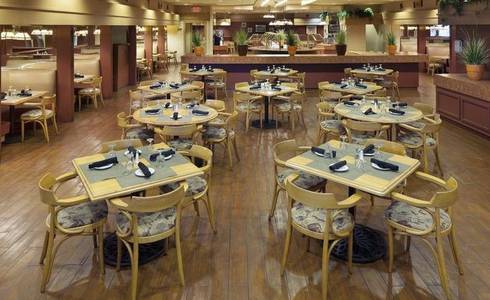 RESTAURANTS
The Smokehouse Grill restaurant serves a great selection of meats in a very welcoming environment as well as a breakfast buffet. The Deli and Andy's Pizza restaurant provides you with pizzas and sandwiches with options for takeaway and delivery to your room.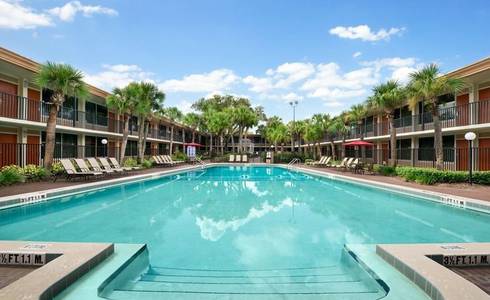 SWIMMING POOLS
Chill out in the calm atmosphere which encompasses our two outdoor swimming pools. Perfect for families and couples.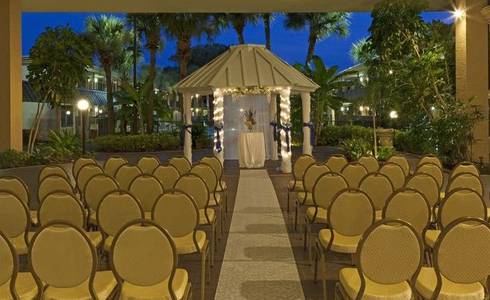 EVENTS
You can organize corporate meetings, social events and weddings with us at the Ramada Gateway Orlando hotel where you can find 6 event rooms. We also provide catering services as well as audio-visual equipment.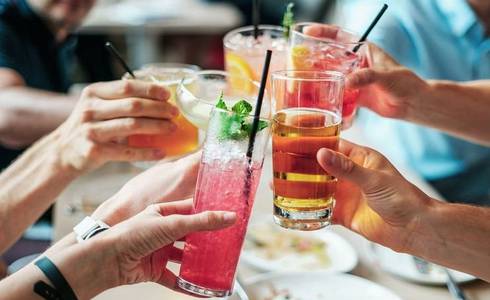 BAR
Mulligan's Sports Bar is the ideal space to chat. Enjoy Happy Hour with two for one drink on draught beers and house cocktails. The perfect place to relax whilst watching some sports.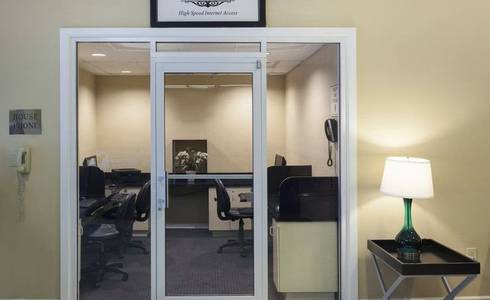 BUSINESS CENTER
Access our business center whenever you require. We provide computers with internet access, printers, photocopiers and scanner.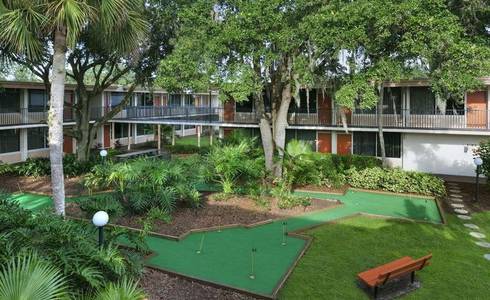 MINI GOLF
Perfect for practicing your swing and making that hole in one. An excellent activity to pass some time whether you are with family, your partner or friends.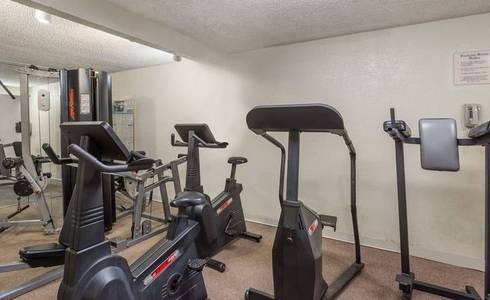 GYM
The hotel gym is fully equipped with the necessary equipment, so you can work out during your stay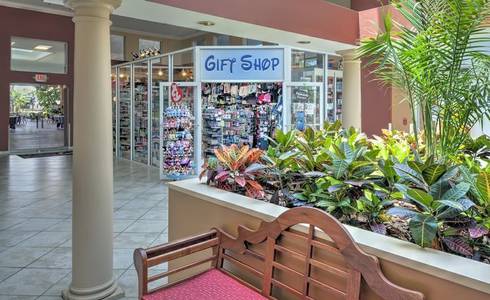 GIFT SHOP
Find a range of Disney products at our gift shop so that you take the best memento from your trip back home.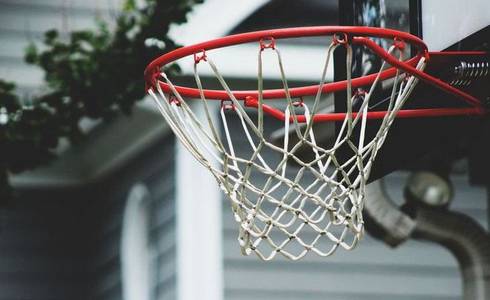 BASKETBALL HOOP
Enjoy yourself to the fullest. You can play a few games with friends or other guests at our basketball hoop.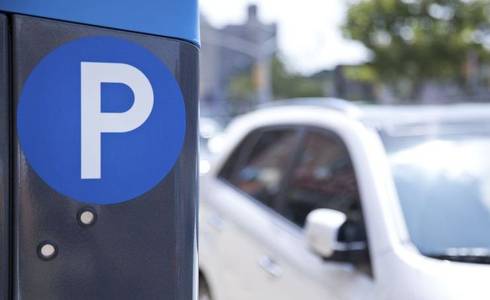 PARKING LOT & CAR RENTAL
We provide, in collaboration with the company SIXT, a wide range of comfortable cars to rent during your stay.
Other services